Evergreen/Springview Elementary
WELCOME TO EVERGREEN ELEMENTARY SCHOOL
Evergreen News
March 14, 2018
Calling all K/DK Children Eligible to Attend Fall 2018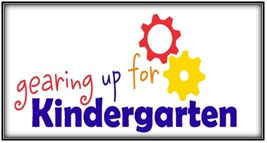 Call the District office at 892-5574 for enrollment information.  Children who turn 5 years of age on or after May 1 are required to participate in a Kindergarten Readiness Assessment which begins in April.

NOTE: Michigan law has amended Revised School Code (MCL 380.1147) which changed the minimum age requirement. Children MUST BE 5 YEARS OLD ON OR BEFORE SEPTEMBER 1, 2018 to enroll in Kindergarten or Developmental Kindergarten.
---
Welcome! Watch our orientation video to learn more about Evergreen Elementary School.
Elementary Playground
Administration
Evergreen Elementary
10690 Learning Lane
Allendale, MI 49401
Phone: 616-892-3465
Fax: 616-892-5798
Office Hours
Monday - Friday
8:00 am - 4:00 pm
---
daily schedule
Daily Schedule: 8:38 AM - 3:30 PM
Half-day Schedule: 8:38 AM - 12:05 PM